Understanding Clicker Training
& Training Tricks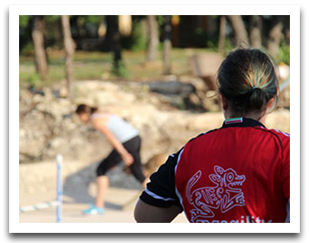 Speed & Motivation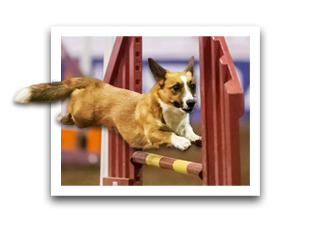 Directionals/Verbals
Fall Series Workshops
with Courtney Keys
That's My Super Dog Fall Workshops
with Courtney Keys
Come join us for some fun agility exercises during cooler fall weather in beautiful scenic Blanco, Texas. Perched on a hillside you can enjoy the view as you learn more about how to increase your relationship skills with your dog. Courtney Keys has been competing since 2008 and judging agility competitions for TDAA, UKI, and USDAA since 2010. Her judging experience especially gives her an insight on what common issues competitors need to work on in order to benefit themselves and their dogs in the agility ring.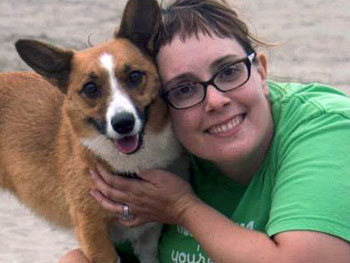 Courtney started agility with her dachshund, Thor – talk about a non-traditional breed! He tried a little bit of everything and has titles in 7 different agility organizations. Her next dog, Francine, is a Cardigan Welsh corgi with a long agility resume that includes placements, medals, and finalist spots at AKC Nationals, the UKI U.S. Open, the IFCS Continental Championship of The Americas, the USDAA Cynosport World Games, and multiple USDAA regional events. Fran and Courtney also were members of the 2015 IFCS team representing the USA at the world championships in Italy.
Most people don't know that Fran didn't come built with a ton of drive for agility! Fran taught Courtney how to train a dog who was interested in everything BUT running agility – Fran's nickname as a puppy was "Wal-Mart Greeter!" Courtney cherishes every fast and fun run with Fran but is more proud of how she worked with her to build focus and drive than any medal they have ever won together.
Our fall workshops will help teach you how to build your relationship with your dog so you can enjoy every run too.
Courtney will help you hone your clicker skills in week 1 so your dog understands exactly what you want and learns it quickly.  In week 2, we will begin to teach verbal commands so your dog can run fast and turn all on his own, without you having to always be ahead of him to handle. We will build on this understanding in week 3 when we help our dogs learn that it is fun to go fast and work with you instead of sniffing or running around or trotting.

---
Here are some feedback comments we've had from the previous workshops:
Very informative! Looking forward to next week. Last night Magic and I worked on proofing the backjump and it improved. It is so good to know where training weaknesses are and how to approach fixing them.Thanks Courtney and Stephanie for this great workshop.
I learned things I did not know! A beautiful dog day with fun people and great how to tips from Courtney. What's really nice about Courtney's teaching style is she encourages the handler along with the dog!
Lovely outdoor agility arena in Blanco! Courtney is amazing! She has that gift of being able to see and tell, tell us what is and is not working. Courtney's mechanics are solid, her explanations clear, but best of all? She is relationship first.I cant wait for the next one!
I was fortunate to attend Stephanie's first seminar with Courtney Keys. The evening was spent playing on top-notch equipment under the guidance of a very patient and encouraging teacher. The warm hospitality of our hostess made the event even more special!
Courtney's instruction is always relevant and presented in a clear and and organized format. It was remarkable how much material she was able to cover in just one evening. She gave us enough information and inspiration to keep us going for the past several weeks. We are preparing for another trial next Saturday and I am still working my dogs through some of the patterns that we learned that evening.
 IMPORTANT NOTES:
All dogs must be OK with other people and dogs in a group class situation.
For some workshops, they must also be able to perform all agility obstacles safely.
By registering for these workshops you confirm that your dog is up-to-date on their vaccinations and not aggressive towards people or dogs.
All dogs required to be on-leash or crated when not working on course. This is a non fenced agility course.
WHAT TO BRING: Crate, dog, treats, dog water/bowl.  Water and snacks will be available.
DO NOT FOLLOW GPS! Directions will be sent to you upon registration.
Location & Contact Info:
That's My Super Dog
3873 Middle Creek Rd.
Blanco, Texas 78606