Making the decision to take an online class
I recently saw an online class I was interested in taking. Since I've never participated in online classes before, I was curious how it all works. This particular class is available online at Agility-U.com called Find Your Missing Link: Unlock Your Dog's Full Potential by Melanie Miller.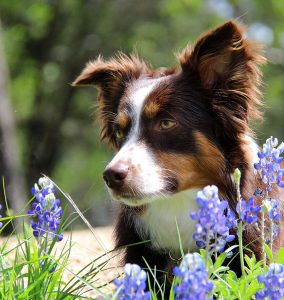 It seems the perfect subject to help me with little Emma's anxiety. I'd love to have the Emma I have at home show up at trials, but she's struggling with her stranger danger anxiety. We manage it pretty well, but it shows in her performance.
After doing a little research (asking some agility friends, searching online, watching YouTube videos) I decided I really like Melanie's approach.  The fact that she's had challenges with her own dogs and dealt with different breeds with success, the positive nature of her training and the positive things that people had to say influenced my decision to take this course.
So, first important thing, I like the instructor.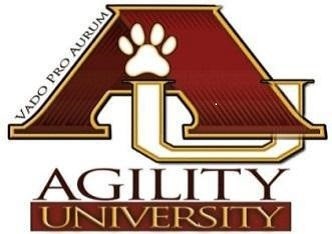 Now, what level of the class should I take? Well, since this was my first experience and I have lots of entry fees coming up, I opted for the lowest cost, the "Observer". I get to watch and read, but not participate.
After paying for the class as I would any online product, I received a few emails leading me to the class documents and forum, which is where all the action takes place. Class started yesterday and so far I have
Set up my account.
Perused the forum to read all the working and auditing spot introductions.
Read all the class documents.
Read the week #1 homework assignment along with helpful video examples.
Sharing my process with you
I've decided to assign a specific time slot in the day to virtually attend the class. I will read all the updates and view the class participant videos in the forum. I have given myself the same deadline as the working spots, a week to complete the assignment. I'll need to make some special time for that as well.
My first assignment seems pretty straightforward but requires a helper. I will enlist my husband's help and try to video our work just like the rest of the class.
Although I can't tell you about the class particulars, I've decided to share my journey with you. I hope you will find this insight useful.
Have a lovely day playing with your dog!